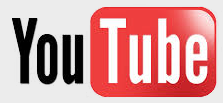 The librarians at the Camden County Library System have recorded their online storytimes, and gathered some videos we think you'll like!  You can watch them on YouTube, or right from this page.
Little Reader Theater | Online Storytime | Videos about Books and Libraries
While the library was closed, we hosted regular Little Reader Theatre Storytimes on Facebook Live.  Here's a playlist of all the Facebook storytimes.
Online Storytime
Click in the top left corner to see all the titles in the playlist!
Videos about Books and Libraries
The Library Song, by Tom Chapin
Read a book or hear music by Tom Chapin.
Cookie Monster would like to check out cookies from the library!
Request a book, music or a DVD with Cookie Monster.
Daniel Tiger's Neighborhood: So Many Books at the Library!