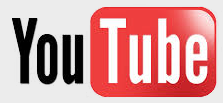 The librarians at the Camden County Library System have gathered some videos we think you'll like!  You can watch them on YouTube, or right from this page.
Online Storytime | Videos about Books and Libraries
Online Storytime
Click in the top left corner to see all the titles in the playlist!
Videos about Books and Libraries
Levar Burton runs into Kermit the Frog in the "pig" section of the public library.
Check out Muppet books, music or DVDs.
Cookie Monster would like to check out cookies from the library!
Request a book, music or a DVD with Cookie Monster.
Arthur and friends sing "Having fun isn't hard when you've got a library card."