The IRS has changed the deadline for federal tax form submissions to May 17th.
Federal Taxes | State Taxes | Free Tax Assistance
Paper tax forms are now available at all branches.  Use our no-contact pickup to get the forms you need.  Arrive during no-contact pickup hours at your local branch, call us at the posted number and ask for the forms you need.  We will bring them out to you.  See the no-contact pickup schedule and instructions.   
Federal Taxes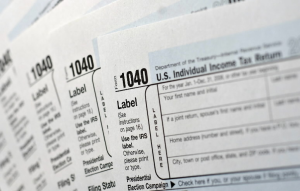 If  you make less than $72,000 you can have your taxes prepared and e-filed for free using Free File brand-name software.   More information:  http://www.irs.gov/uac/Free-File:-Do-Your-Federal-Taxes-for-Free
Federal forms can be found on the IRS website.  These forms may all be filled in online, or printed out and filled in by hand.  (Instructions for filling out online forms)
If you have questions about your taxes you can use TeleTax, the IRS toll-free telephone service that provides both recorded tax information and automated refund information.
Recorded Tax Information consists of approximately 150 recorded topics that provide basic tax information. This Touch-Tone service is available 24 hours a day, 7 days a week. Select, by number, the topic you want to hear, and then call 1-800-829-4477. You can find the topic numbers or use the online version here: http://www.irs.gov/taxtopics/
Main IRS phone number: 800-829-1040
The local IRS office is in Cherry Hill, NJ.  Assistance is by appointment only.  You must wear a mask and practice social distancing.
51 Haddonfield Rd.
Cherry Hill, NJ 08002
Office Information
856-321-1328
Make Appointment
844-545-5640
State Taxes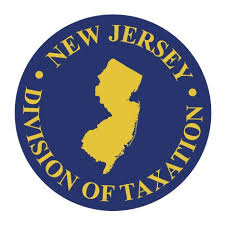 File your return online: https://www.njportal.com/Taxation/NJ1040/
NJ Tax Forms: https://www.state.nj.us/treasury/taxation/taxprnt.shtml
NJ Division of Taxation: 609-826-4400 or 800-323-4400
Free Tax Assistance
To protect the health of clients, volunteers, and staff, all tax preparation will be virtual this year.  In other years, the library had offered in-person assistance through AARP Tax Aide and the Campaign for Working Families (VITA). AARP will be offering virtual and drop-off services.  The Campaign for Working Families (VITA) will be offering assistance through their website.

Tax preparers for the Campaign for Working Families, certified by VITA, will be offering assistance through their website. The site will allow you to upload your tax information, speak to IRS-certified tax preparers, and get help filing your taxes online free.  You'll be asked to verify your identity and answer questions about your finances and submit your necessary documents.Tax preparers will go over all your information in a phone call and help you e-file your taxes.
Get started here:https://cwfphilly.org/virtual/
 

AARP Foundation Tax-Aide provides in-person and remote tax assistance free of charge to anyone, with a special focus on taxpayers who are 50 or older or who have low to moderate income. AARP Tax Aide is not offering traditional in-person appointments. In our area they are offering two different kinds of services.  You can request help from a volunteer counselor to coach you through the process using your own computer while screen-sharing. (Tax-Aide also provides taxpayers with access to free software to prepare taxes totally on your own.)  There are also several locations where you can drop off your documents to have them prepared by a tax-aide volunteer.  Drop-off locations.
Get started here: https://www.aarp.org/money/taxes/aarp_taxaide You can also call their toll-free number: 888-687-2277.