Camden County Library System have paper copies of IRS 1040, and are hosting drop off tax services by appointment. Links to online forms for both Federal and New Jersey tax forms are below. We also offer mobile printing that can be used to print forms and retrieve using no-contact pickup. Mobile hotspots are available for checkout for those who wish to prepare their own forms online using their own devices.
Tax Deadline: April 18, 2022
Free Tax Assistance | Paper IRS Forms | Federal Taxes | State Taxes 
Free Tax Assistance
To protect the health of clients, volunteers, and staff, the program has moved to virtual or low-contact, appointment-only drop off services for 2022.  There are no walk-in services. Tax preparers and clients are required to wear masks. Appointments are now available.

AARP Tax-Aide
AARP Foundation Tax-Aide provides in-person and remote tax assistance free of charge to anyone, with a special focus on taxpayers who are 50 or older or who have low to moderate income. AARP requires tax preparers and clients to wear masks.
South County: Mondays and Wednesdays 10 a.m. - 2 p.m.
Voorhees: Tuesdays and Thursdays 10 a.m. - 2 p.m.
Haddon Twp.: Tuesdays 10 a.m. - 2 p.m.
Gloucester Twp.: Fridays 10 a.m. -1 p.m.
Make an appointment  https://taxaide.aarpfoundation.org/
Taxpayers will have a 20 minute meeting with a certified tax counselor. Taxpayers will leave their documents and be available to speak to preparers by cell phone while the return is being completed. Taxpayers will be given a time to pick up completed return the same day.
Get assistance preparing your own taxes online: https://taxaide.aarpfoundation.org/online-self-and-assisted-prep
To prepare your own taxes online, you can request help from a volunteer counselor to coach you through the process using your own computer while screen-sharing. Tax-Aide also provides taxpayers with access to free software to prepare taxes totally on their own.

VITA tax preparation through the Campaign for Working Families (CWF): there are no more intake appointments available at the Voorhees or Nilsa Cruz-Perez Downtown branches. For questions regarding the tax filing you may have already begun with VITA/CWF please contact Mary Arthur at marthur@cwfphilly.org. For information about CWF call 215-454-6643 or visit cwfphilly.org
---
Paper IRS Forms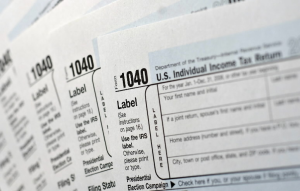 Paper IRS 1040 tax forms are available at all branches. Use our no-contact pickup to get the forms you need.  Arrive during no-contact pickup hours at your local branch, call us at the posted number and ask for the forms.  We will bring them out to you.  See the no-contact pickup schedule and instructions.  When buildings reopen to the public you can either pick up forms inside the building or use no-contact pickup.
Federal Taxes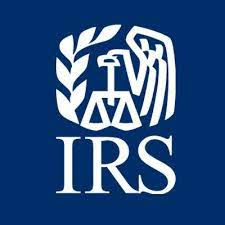 If  you make less than $73,000 you can have your taxes prepared and e-filed for free using Free File brand-name software.   More information: http://www.irs.gov/uac/Free-File:-Do-Your-Federal-Taxes-for-Free
Federal forms can be found on the IRS website.  These forms may all be filled in online, or printed out and filled in by hand.  (Instructions for filling out online forms)
If you have questions about your taxes you can use TeleTax, the IRS toll-free telephone service that provides both recorded tax information and automated refund information.  Recorded tax iInformation consists of approximately 150 recorded topics that provide basic tax information. This Touch-Tone service is available 24 hours a day, 7 days a week. Select, by number, the topic you want to hear, and then call 800-829-4477. You can find the topic numbers or use the online version here: http://www.irs.gov/taxtopics/
The main IRS phone number is 800-829-1040.
The local IRS office is in Cherry Hill, NJ.  Assistance is by appointment only.  You must wear a mask and practice social distancing.
51 Haddonfield Rd.
Cherry Hill, NJ 08002
Hours: 8:30-4:30 (closed from 1-2)
Office Information
856-321-1328
Make Appointment
844-545-5640
---
State Taxes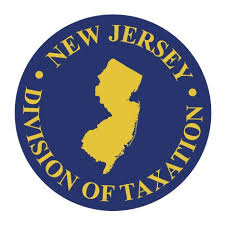 File your return online: https://www.njportal.com/Taxation/NJ1040/
NJ Tax Forms: https://www.state.nj.us/treasury/taxation/taxprnt.shtml
NJ Division of Taxation: 609-826-4400 or 800-323-4400
In 2022 more people can apply for the Earned Income Credit. You may be eligible:
If your earned income is 57,414 or less and you are 25 to 65 years of age and have at least one qualifying dependent child, you may receive up to $2,691 back.
If your earned income is $21,430 or less and you are aged 18 to 24 or 65 or older and have no qualifying dependent children, you will receive $601 back.
---