The Camden County Library subscribes to two digital magazine collections.  PressReader has a collection of more than 7,000 newspapers and magazines in many languages and in many categories.  Libby offers more than 4000 magazines in addition to the ebooks and audiobooks in its collection.  
Libby Magazines
Go directly to the Libby Magazine Collection (in a web browser) | Use the Libby App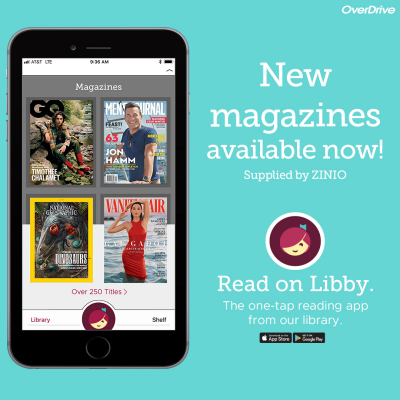 Choose from thousands of magazines, with three years of back issues available, using Libby from Overdrive.  There are no limits and no wait lists.  
 The magazines have been added to the audiobooks and eBooks that we already offer through Libby and can be accessed in the same way (instructions for using Libby).  Checkout periods are 7 or 14 days.  Magazines don't count toward your Libby borrowing limit, so read as many as you'd like!
 While audiobooks and ebooks are part of a collection shared with libraries in South Jersey, magazines are only available for Camden County Library cardholders.  Because of this, when you go to the main page of the South Jersey Audiobook and eBook Center, you will need to be logged in to see the magazines.
Use the Libby App
You can search for, check out and read magazines directly using the Libby app, just as you did with Libby eBooks and audiobooks. (Get the app and instructions on using Libby.)  When you open the Libby app on your device, you can see eBooks, audiobooks, and emagazines. With so much content, and so many magazines to choose from, see below for tips on the best ways to find magazines in Libby.
Tips for Finding Magazines in Libby
To see just the magazines, click on Preferences in the blue bar

From the dropdown Format menu, choose Magazines.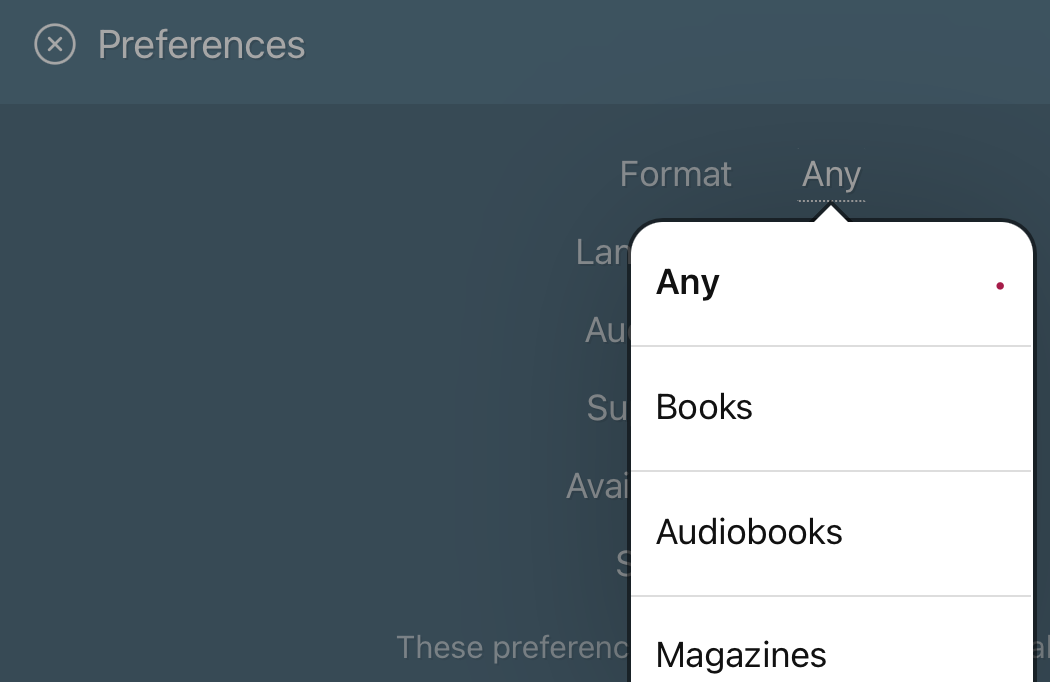 Click on Apply Preferences.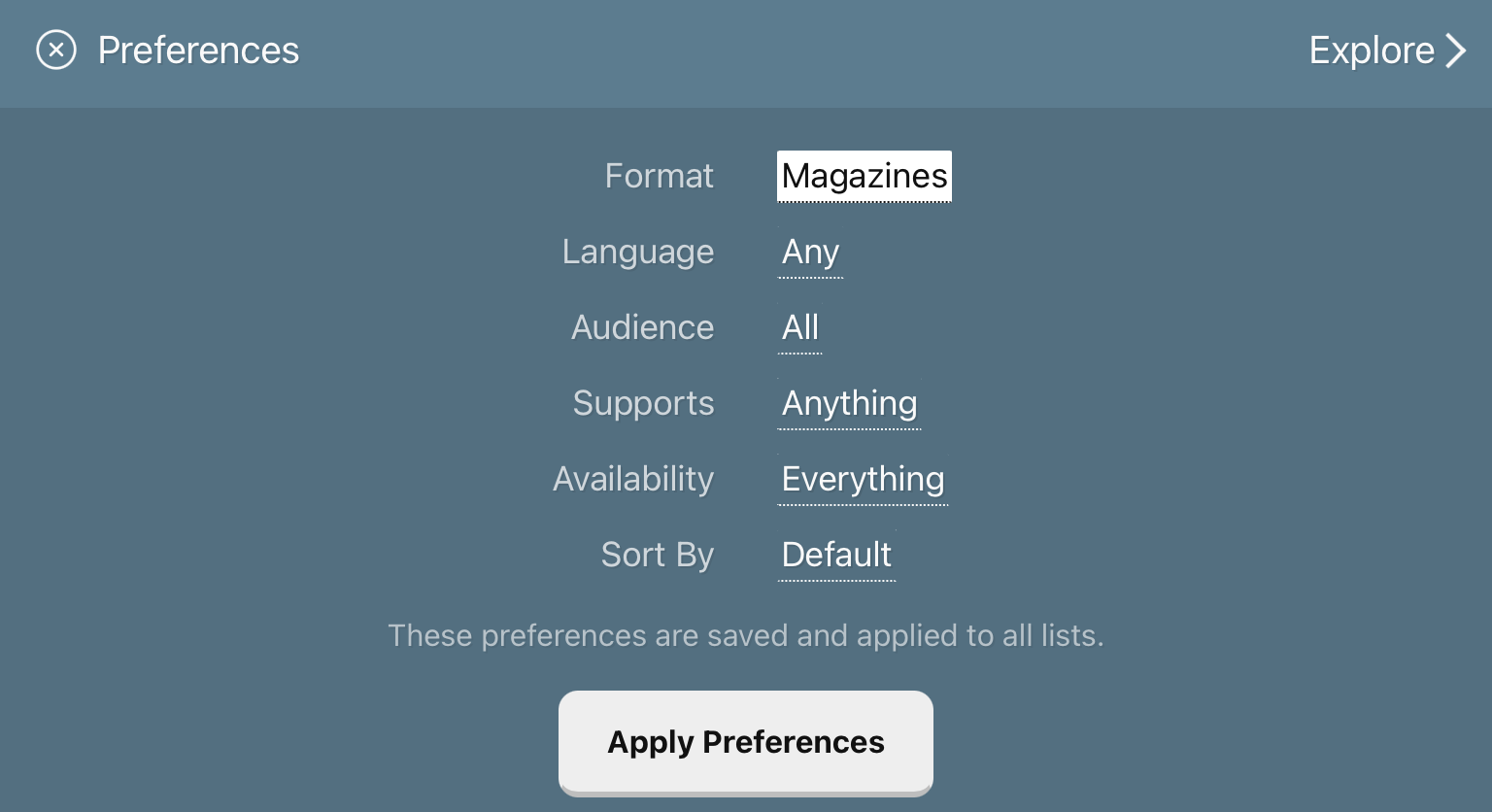 Magazines can currently be found in the "Just Added" section.  They are sorted by default by the date added. Change the sort to "Popularity" to see the most requested magazines first, or sort by "Title" to look for specific magazines. You can also use the search at the top of every page to look for a particular title.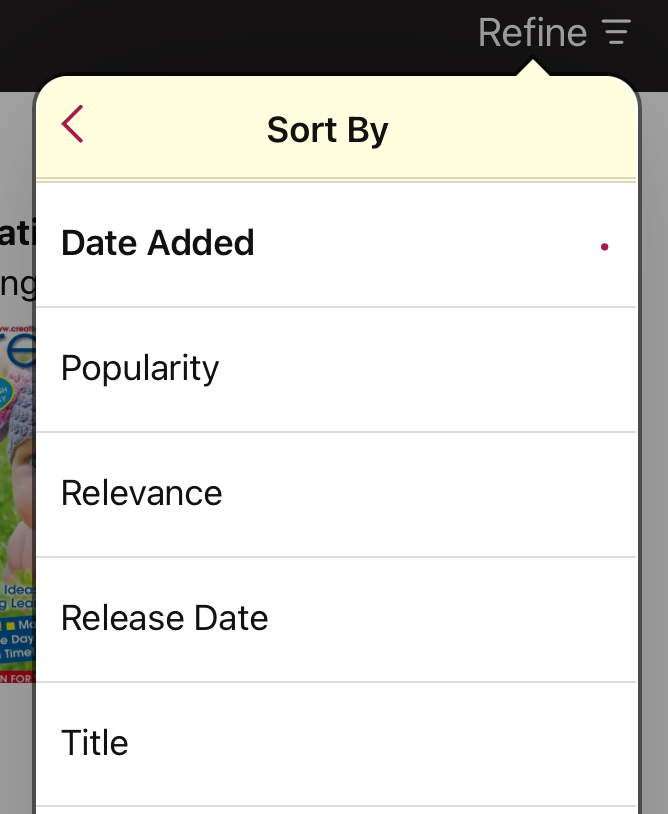 You'll also be able to find the magazines after they have moved out of the "Just Added" section by clicking on "Explore".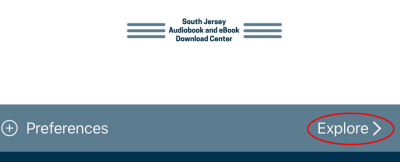 Click on "What's Available."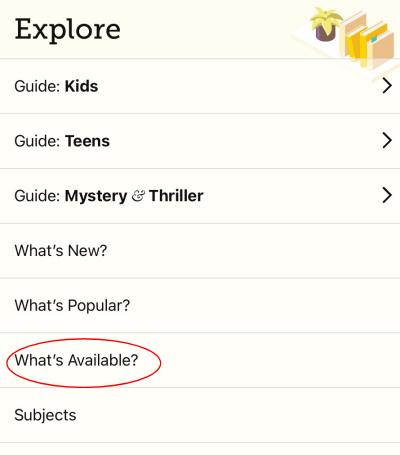 Click on "Available Magazines."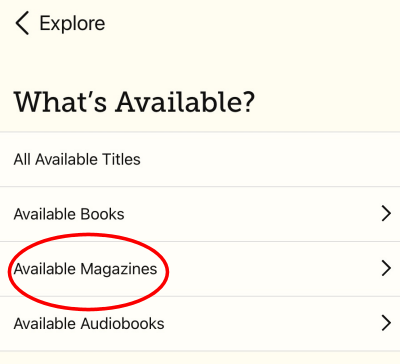 Click on "more" to see all the magazine categories.