Curbside Services
You can choose to come into the library to pick up items, or you can request curbside pickup.  We'll bring your items out to you at our designated curbside pickup locations outside each branch.  This service is available for the library collection and for printouts.
Holds
When you place holds in the catalog you will be asked whether you want curbside pickup.  If you choose that option we'll pull your items and call, text, and/or email you when they're ready for pick up, based on the contact information you've given us. We will notify you once a day when you have new items ready.  Stop by to pick up your items any time the library building is open, except at Merchantville, our express branch. The Library may suspend curbside services during severe weather events, such as thunderstorms.  Please call the branch before visiting.
Park in a designated parking spot and call the branch. If you're arriving by car, make sure there is room in your trunk!
    ♦ Bellmawr: 856-931-3471
    ♦ Camden Downtown: 856-225-6807
    ♦ Ferry Avenue: 856-342-9791
    ♦ Gloucester Township: 856-228-0022
    ♦ Haddon Township: 856-854-2752
    ♦ Merchantville: 856-665-3128  
    ♦ South County: 856-753-2537 x7402  (Use this only when you've arrived to pick up your items.)
    ♦ Vogelson: 856-772-1636 x7372 (Use this only when you've arrived to pick up your items.)
Remain in your vehicle. Tell us your name and the make, model, and color of car you are driving. Pop your trunk and library staff will place your materials inside.
 
If you are not arriving in a vehicle, wait in the designated pickup area and call the branch when you arrive. We will give you further instructions.
 
If you do not have a cell phone, please contact us before you head to the library and we will give you further instructions.
 
Items will be checked out to you for 3 weeks. 
 
Your items will be placed in a bag labeled with your last name and first initial, and your receipt will be stapled to the outside.
 
Use the Camden County Library app to quickly connect with us for curbside pickup.  The app will automatically dial the branch number and extension number for quicker service.
See the video
Printouts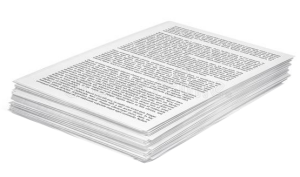 We offer no-contact pickup of printouts at all our branches. Send the files you need to be printed out to SmartAlec, our mobile print service.  Go to any branch during no-contact pickup hours, call and give us your library card number.  We will print out your documents and bring them out to you in a bag labeled with your card number, using the same procedures as in no-contact holds pickup.We will charge your Koha account $.15 per page, or $.50 per page for color printouts (available at all branches but Merchantville). You can pay for your printouts by logging into My CamCat and going to the "your charges" tab in the left column. More information