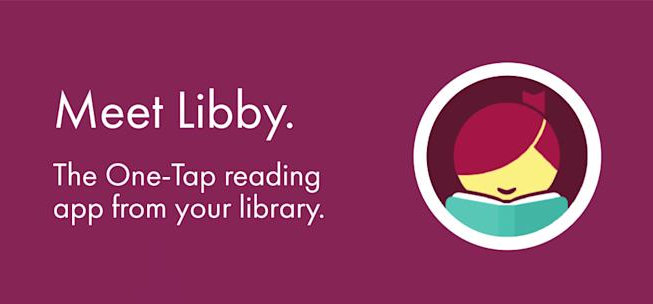 You can borrow digital versions of the latest best sellers, magazines, book club favorites, award winning authors, language programs and more using Libby from Overdrive. Use the Libby app on your smartphone,tablet, or computer to browse, checkout, and read or listen, all in the same spot.  There is no need to return the audiobooks and eBooks. 
Install the Libby app: Apple App Store | Google Play | Visit https://libbyapp.com/library/sjrlc in your Chrome, Safari, Firefox, or Edge browser.
---
Getting Started | Using the App: Finding and Checking Out Titles , Getting Around, Your Loans | Extras : Classica Performances, Craftsy, Kanopy, Qello Concerts, Universal Class
Getting Started
When you download the Libby app to your device or open it on your computer, you will be taken through a series of steps to help you easily set up your account.
You'll be asked if you have a library card.  Tap or click on the Yes button.  (If you don't have a library card yet, apply here.)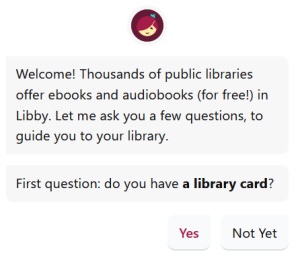 On the next page choose "Search for a Library."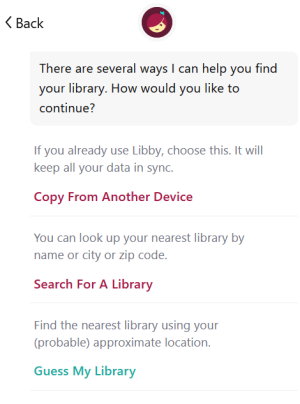 Type "Camden County" into the search box.  The first result will be the South Jersey Regional Library Cooperative.  This is the group of libraries that we belong to that share the Libby collection.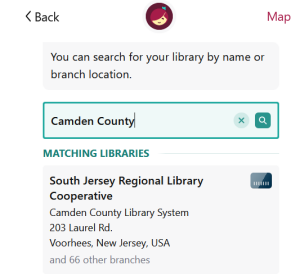 You'll be asked to sign in.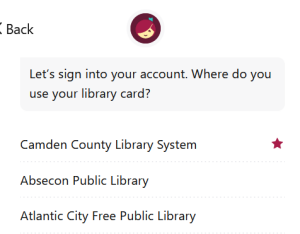 Enter your library card number.  Then enter your PIN.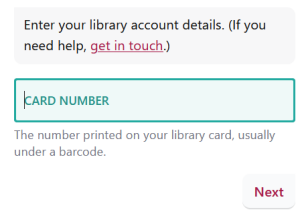 You will then be signed in and will be able to check out items from Libby.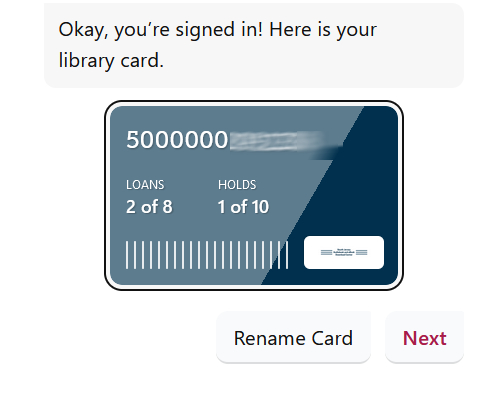 You can choose if you want to read with Kindle.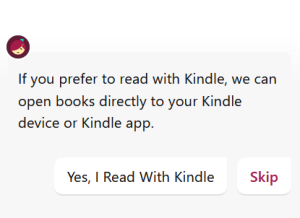 Now you're ready to search the collection.  You will not need to complete these steps again.  
Using the App
Finding Titles and Checking Out
You can browse the collection, do a search, or use a curated guide.  In addition to eBooks and audiobooks, we now offer a large magazine collection as well.  To see only titles you can check out right away, tap or click on the "available now" button at the top of the page.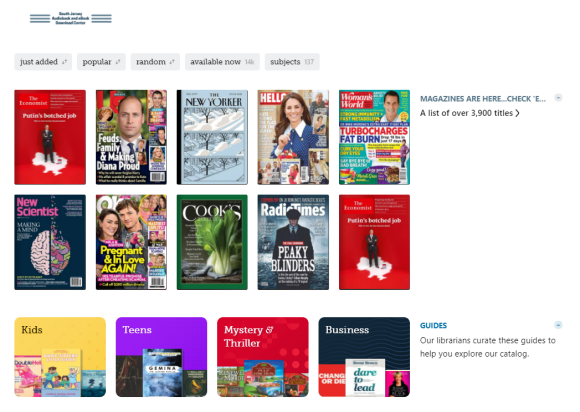 For magazines you can choose which issue you want to check out as well.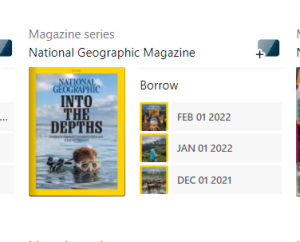 Once you find a title you want to check out, tap or click on the Borrow button underneath the book jacket.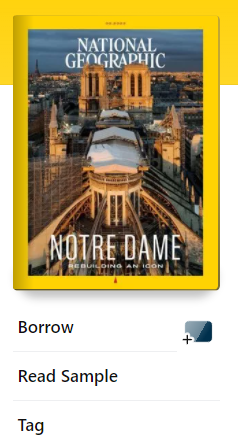 Depending on your device you will either choose "Open Book" or "Read With..."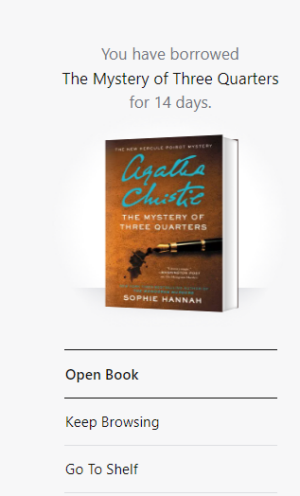 You can choose to continue with Libby or use Kindle for eBooks.  Some devices (like the Kobo) can be used by downloading an epub version and using Adobe Digital Editions to transfer the book to your device.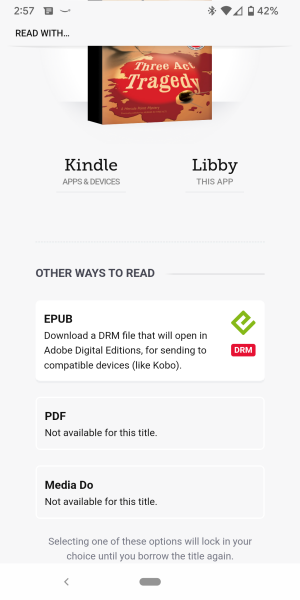 At the bottom of each page in the app you will see several icons.

Tap  to search for titles.
Tap  to open the library collection you were most recently browsing.
Tap  to see your loans, holds, and tags for all your libraries.
Tap  to see your timeline.
Your loans, holds, and tags are together on your "Shelf."  Tap on the books icon at the bottom of the page to see what you have checked out, your holds, and anything you've tagged.  If you click the "Manage Loan" link on something you have checked out you can return it early or renew it after it's been checked out for ten days.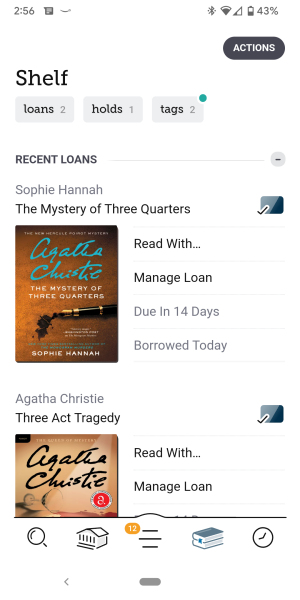 Extras
Three products that the library offers are now available through the Libby app. 

Craftsy, available in English or in Spanish, is an online resource for all creative makers where you can find everything you need – from basic instruction to advanced techniques.
Kanopy showcases more than 30,000 of the world's best films, including award-winning documentaries, rare and hard-to-find titles, film festival favorites, indie and classic films, and world cinema
Universal Class offers unlimited access to over 500 online courses.  Choose from a diverse range of subjects including  computer training,  resume writing, home and garden, health and medicine, hobbies, self-help  and more.  You can earn continuing education credits using this service.
Qello Concerts and Classica Performances
Choose from thousands of concerts, performances, and documentaries in these two collections from Stingray.  Classica offers classical music concerts, operas, ballets, and documentaries, while Qello Concerts showcases thousands of concert films and documentaries by popular artists in many genres.