Videos
Camden County Library has created a number of videos that we post on our YouTube channels.  We've also collected videos that we think will be helpful to our customers, from online storytimes to ebook tutorials.
 Kids' Videos | Library Events and Programs | Tutorials and Demos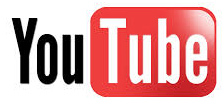 We have two channels: one for teens and one for everyone.  Subscribe on YouTube to get notified when we add new content.  You can also see all our content right here by using the links below.
Kids' Videos
We've collected lots of great online storytime videos and some videos about books and libraries - just for kids!
Library Events and Programs
Events and activities at all our branches.
NJ Makers Day at the Bellmawr Branch
Haddon Twp. Makerlab
Tutorials and Demos 
Learn more about using our eContent, and get some tips on using CamCat, our online catalog.
See all the Video Tutorials and Demos.