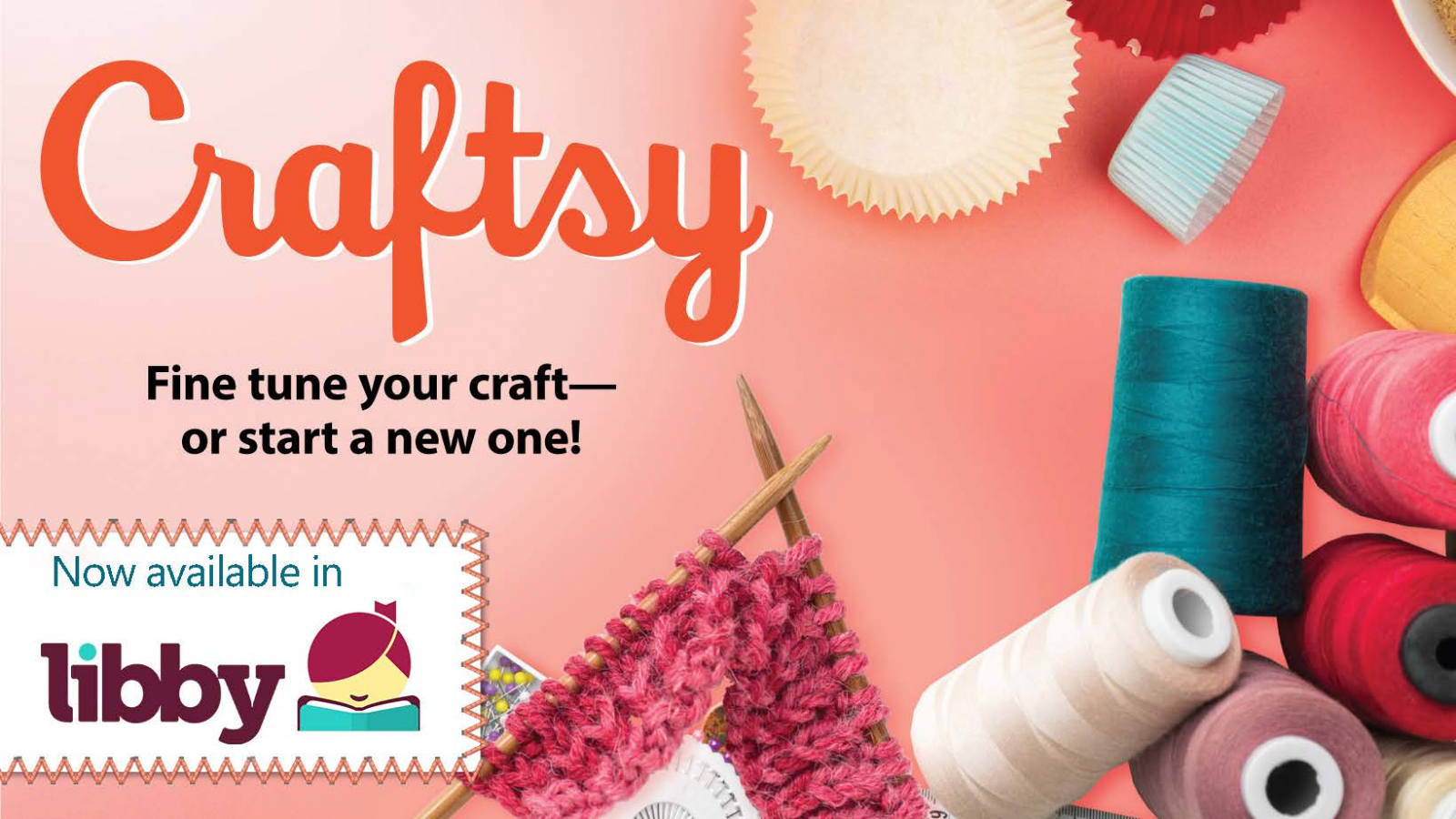 Craftsy, available in English or in Spanish, is an online resource for all creative makers where you can find everything you need – from basic instruction to advanced techniques.
It's a community of enthusiastic makers, from quilters and sewers, to cake decorators and painters, wanting to create beautiful things and express their creativity. You can find it on the Libby app.  You may already use Libby, as it also hosts an ebook and audiobook collection, Kanopy videos, and Universal Class!
Features
Over 1,400 in-depth instructional video classes; covering 20 different creative passions
Over 3,500 total hours of detailed commercial-free video instruction
Each class includes downloadable class materials to support the video
Access to thousands of written articles, projects, and tips
Here's how it works.  Open the Libby app or go to the Libby website: https://libbyapp.com/library/sjrlc  (Don't have a Libby account yet?  Here are the instructions to set one up.)
Scroll down the page to the "Extras" section.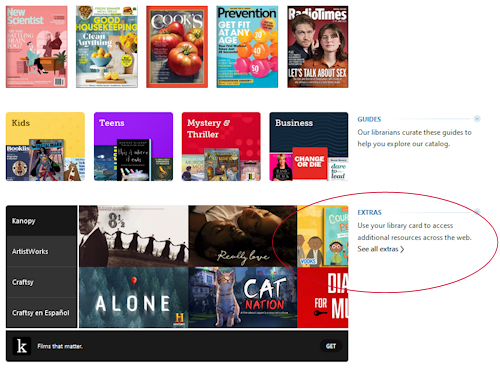 Click on the Craftsy or Craftsy en Espanol tab and click the "Get" button.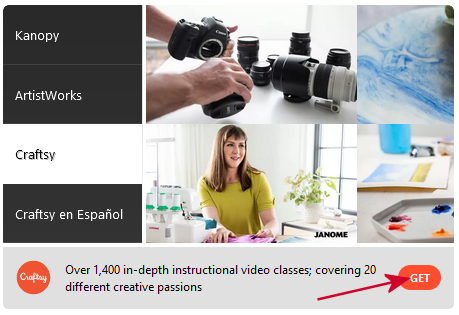 You'll get a verification that you are using your card to get Craftsy.  Click the "Open" button.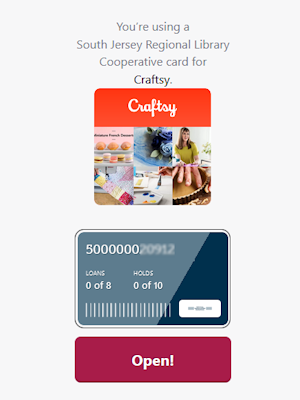 Craftsy can be checked out for 7 days at a time.  When it expires, you can go back to Libby and check it out again.  There are no waiting lists. Click on the "Get a 7-Day Pass" button.
Click on the "Continue to Craftsy" button.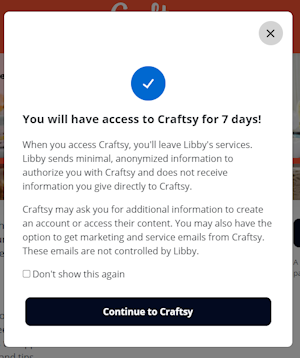 From the Craftsy homepage you can browse through all the categories or use the Search box to narrow down your search.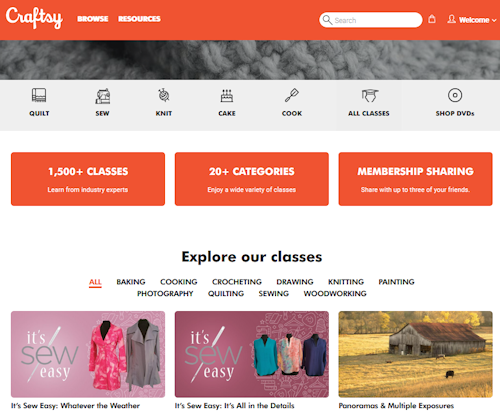 Click on the "Resources" link to find patterns and recipes.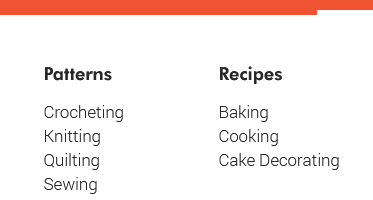 Find a class you'd like to take.  You'll find that the videos are divided into multiple lessons and include handouts to download.  Enjoy perfecting a craft or learn something new!