Fun | Games | Hobbies | Play and Learn | Preschool Fun
FUN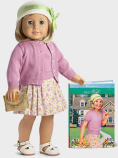 American Girl
http://www.americangirl.com/fun/
Games, activities and apps from the creators of the American Girl dolls and books.

Draw a Stickman
http://www.drawastickman.com/
Draw a stickman and watch it come to life!
Funology.com 
http://www.funology.com
Jokes and puzzles, Indoor, Outdoor and Arcade Games, Wacky Facts, Magic Tricks, and Weird Science.

Matchbox.com
http://www.hotwheels.com/en-us/games/index.html
Games, videos and mashups.
Detective Mystery Brain Teasers
http://www.squiglysplayhouse.com/BrainTeasers/Detective.php
Can you solve these mysteries from Squigly's Playhouse?

Star Wars Kids 
http://lol.disney.com/star-wars
Games, coloring pages, quizzes and more.
---
GAMES

Disney Games
https://lol.disney.com/games
Games from all your favorites, like Toy Story, Tangled, the Disney Channel and more.
Cartoonnetwork
http://www.cartoonnetwork.com/games
Play a game with your favorite cartoon character.
Arthur

http://pbskids.org/arthur/ 
Play games with Arthur and his friends.


Funbrain.com Arcade
http://www.funbrain.com/brain/JustForFunBrain/JustForFunBrain.html
There are lots of games to choose from!

Garfield Games
http://www.garfield.com/fungames.html
Play at Garfield's Arcade, do puzzles 'n stuff, or go on a scary scavenger hunt!
Surfnet Kids Arcade Games
http://www.surfnetkids.com/games/
---
HOBBIES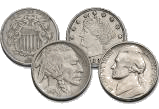 Coin Collecting
http://www.usmint.gov/kids/
US Mint Site for Kids

Easy Magic Tricks for Beginners - from About.com
http://magic.about.com/od/libraryofsimpletricks/Easy_Magic_Tricks_for_Beginners.htm
Simple magic trick instructions for beginning magicians.
Legos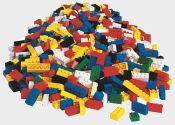 http://www.lego.com/
Share your creations and see what others have built. Try out a few of the Lego games.
Stamp Collecting
https://stamps.org/Young-Collector
American Philatelic Society site just for kids.

Yo-Yo Tricks
http://www.youtube.com/user/yomegacorp/videos
Yomega.com has a collection of YouTube videos showing basic, intermediate and advanced yo-yo tricks.
---
PLAY AND LEARN
Play fun games and pick up math, language and memory skills at the same time.

ABCYa.com
http://www.abcya.com/
Pick your grade level and practice math, typing, and language arts while playing computer games.
FunBrain.com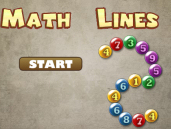 http://www.funbrain.com/kidscenter.html
These games will make you smarter!
Knowledge Adventure
http://www.knowledgeadventure.com/
Choose your age, grade or subject - including math, word , reading and spelling , science and animal games.
NASA Kids' Club
https://www.nasa.gov/kidsclub/ 
NASA Kids' Club is a place to play games and learn about space and NASA!

National Geographic: Little Kids
https://kids.nationalgeographic.com/
Games and interesting facts about animals and nature.
---
PRESCHOOL FUN

Clifford the Big Red Dog
http://www.scholastic.com/clifford/flash.htm

Nick Jr.
http://www.nickjr.com/
Paw Patrol, Little Bear and More.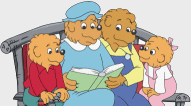 Peppa Pig Games
http://www.nickjr.com/peppa-pig/games/
PBS Kids Games
http://pbskids.org/games/
PBS Kids Music Games
http://pbskids.org/games/music/

Sesame Street Central
http://www.sesamestreet.org/home
Visit and play games with all your friends from Sesame Street.