Fun & Games | Hobbies | Play and Learn | Preschool Fun
FUN & GAMES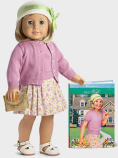 American Girl
Games, activities and apps from the creators of the American Girl dolls and books.
Cartoonnetwork
Play a game with your favorite cartoon character.

Disney Games
Games from all your favorites, like Toy Story, Tangled, the Disney Channel and more.

Draw a Stickman
Draw a stickman and watch it come to life!
Funbrain.com Arcade
There are lots of games to choose from!
Funology.com
Jokes and puzzles, Indoor, Outdoor and Arcade Games, Wacky Facts, Magic Tricks, and Weird Science.

Hot Wheels
Games, videos and mashups.
Poptropica
A virtual world for kids to travel, play games, compete in head-to-head competition, and communicate safely
---
HOBBIES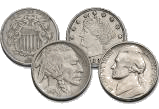 Coin Collecting
http://www.usmint.gov/kids/
US Mint Site for Kids

Easy Magic Tricks for Beginners - from About.com
http://magic.about.com/od/libraryofsimpletricks/Easy_Magic_Tricks_for_Beginners.htm
Simple magic trick instructions for beginning magicians.
Legos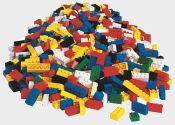 http://www.lego.com/
Share your creations and see what others have built. Try out a few of the Lego games.
Stamp Collecting
https://stamps.org/Young-Collector
American Philatelic Society site just for kids.

Yo-Yo Tricks
http://www.youtube.com/user/yomegacorp/videos
Yomega.com has a collection of YouTube videos showing basic, intermediate and advanced yo-yo tricks.
---
PLAY AND LEARN
Play fun games and pick up math, language and memory skills at the same time.

ABCYa.com
http://www.abcya.com/
Pick your grade level and practice math, typing, and language arts while playing computer games.
FunBrain.com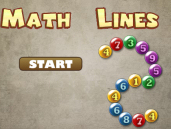 http://www.funbrain.com/kidscenter.html
These games will make you smarter!
Knowledge Adventure
http://www.knowledgeadventure.com/
Choose your age, grade or subject - including math, word , reading and spelling , science and animal games.
NASA Kids' Club
https://www.nasa.gov/kidsclub/ 
NASA Kids' Club is a place to play games and learn about space and NASA!

National Geographic: Little Kids
https://kids.nationalgeographic.com/
Games and interesting facts about animals and nature.
---
PRESCHOOL FUN

Clifford the Big Red Dog
https://pbskids.org/clifford/

Nick Jr.
http://www.nickjr.com/
Paw Patrol, Little Bear and More.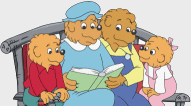 Peppa Pig Games
http://www.nickjr.com/peppa-pig/games/
PBS Kids Games
http://pbskids.org/games/
PBS Kids Music Games
http://pbskids.org/games/music/

Sesame Street Central
http://www.sesamestreet.org/home
Visit and play games with all your friends from Sesame Street.