Search the Web
Use a Search Engine | Use a Subject Directory | Use a  Database | Use an Encyclopedia or Dictionary | Evaluating Websites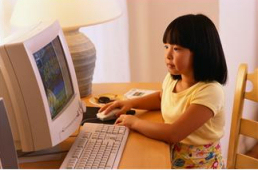 You'll need to use different tools on the web depending on what you're trying to find out.  If you're looking for lots of information on a single topic you might want to try a Subject Directory, where people have already collected and organized a group of websites.  But if you want to find  specific information use a Search Engine.  So if you want to find out all about Native Americans, use a subject directory.  But if you want to find out about the Lenape tribe that lived in the Delaware Valley, use a search engine.  If you just want a definition or description, you could use a Dictionary.  You can also use a Library Database from home with your library card number. Or try the Kids' World Homework Help.   If you still can't find the information you need, you can Ask a Librarian, in person, by phone, by e-mail, or through online real-time reference.
Don't forget -- just because information is on a website doesn't mean it is true.  Learn how to evaluate websites to find the best ones.
---
---
Kids Click!
http://kidsclick.org/
Created by librarians just for kids.
ALA's Great Sites for Kids
http://gws.ala.org/
From the American Library Association.
Craft Finder from Family Fun
http://familyfun.go.com/crafts/season/tool/craftfinder_tlp/
Find craft instructions for seasons, holidays, or occasions for all different ages.
---
The library subscribes to databases that you can use from home.  Have your library card ready!

Explora from Ebscohost
Find information about animals, arts and music, health, history, people and places, science and math, sports and stories.
Primary Search
Search more than 60 elementary school magazines.  Also provides the American Heritage Children's Dictionary and an image collection of photos, maps and flags.
---
Dictionary and Thesaurus
http://www.wordsmyth.net/
In addition to a regular search, you can do a "sounds-like" search, for when you don't know how to spell the word you're looking up!
---
Quick: The QUality Information ChecKlist
http://www.learnnc.org/lp/external/1943
Helps to determine whether a website is reliable.
What makes a website good?
http://www.multcolib.org/homework/webeval.html
From Multnomah County Library