Go to ArtistWorks on a desktop computer.  
ArtistWorks for Libraries provides world-class instruction through self-paced video lessons. It provides beginner to advanced music instruction for the most popular string and band instruments and voice, provided by professional musicans.
ArtistWorks is now hosted by Overdrive and can be found on the Libby app for a desktop computer, IOS or Android.  If you are using a desktop computer, follow this link:  ArtistWorks . Choose Camden County Library as your library, and enter your library card.
If you are on a tablet or phone, you may already have Libby, since that is what is used for the Overdrive eBooks, audiobooks, and magazines we offer.  Learn more about using Overdrive here.   If you do not have the Libby app yet, download it from the Android or IOS store.  
Follow the same steps to get to Artistworks whether you are using the mobile app or web-based version.  Open up the Libby app or website.
Scroll down on the page.  You will come to a section called Extras.  Click on the word "Extras" on the right hand side of the page.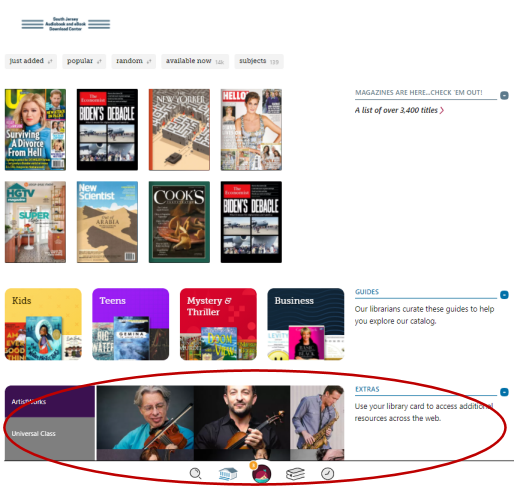 Click on the ArtistWorks block on the next page.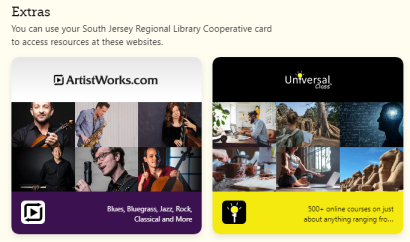 Libby will automatically give you 30 days of access to Artistworks, but you are not limited to 30 days.  When your 30 days are over, request access for additional days.