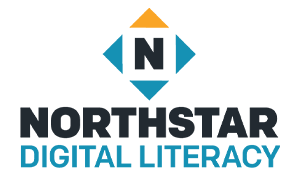 Go directly to the Northstar Digital Literacy Assessment.
Ask at your local branch or use  Ask a Librarian to request a Northstar Learning Account.
The Northstar Digital Literacy Assessment, offered through the Camden County Library System, is aimed at helping adults acquire the skills they need in today's workplace.  You can take free assessments to help determine what you know and what you still need to learn. Camden County librarians will set you up with a customized learning plan and will proctor your assessment tests for official certification for employers and schools.  
The free set of assessments includes these self-guided modules. Closed-captioning is available and screen readers are supported.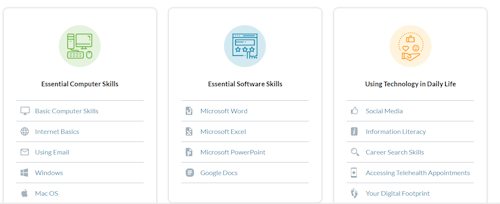 ♦ Essential Computer Skills (Basic Computer Skills, Internet Basics, Using Email, Windows, Mac OS)
♦ Essential Software Skills (Word, Excel, PowerPoint)
♦ Using Technology in Daily Life (Social Media, Information Literacy, and Creative Job Search)
Ask a Camden County Librarian for a learning account in person or online using Ask a Librarian. You wil receive an invitation through email.  You can then use all the learning modules to practice the skills you need. The program will keep track of your progress as you work through different modules.

Anyone can access the modules and take the tests online. (You will need an access code from Camden County Library to create an account.) At the end of each test, the user receives a page of results, which lists the skills that have been mastered and the areas that need improvement. The modules are based on a set of basic computer competency benchmarks developed by a diverse group of literacy providers, business representatives and nonprofit agencies.  These standards help ensure that computer classes are teaching adult learners the exact skills they need to succeed in the workplace.  
To earn a certificate for one or more of the modules, adults must take the tests in a supervised setting at an approved test site. Camden County Library System is among the community organizations using the standards as part of its programming and offering the certificates.