The Camden County Library System now offers free access to The Wall Street Journal online. Each session lasts 3 days and can be renewed at the end of each 3-day period.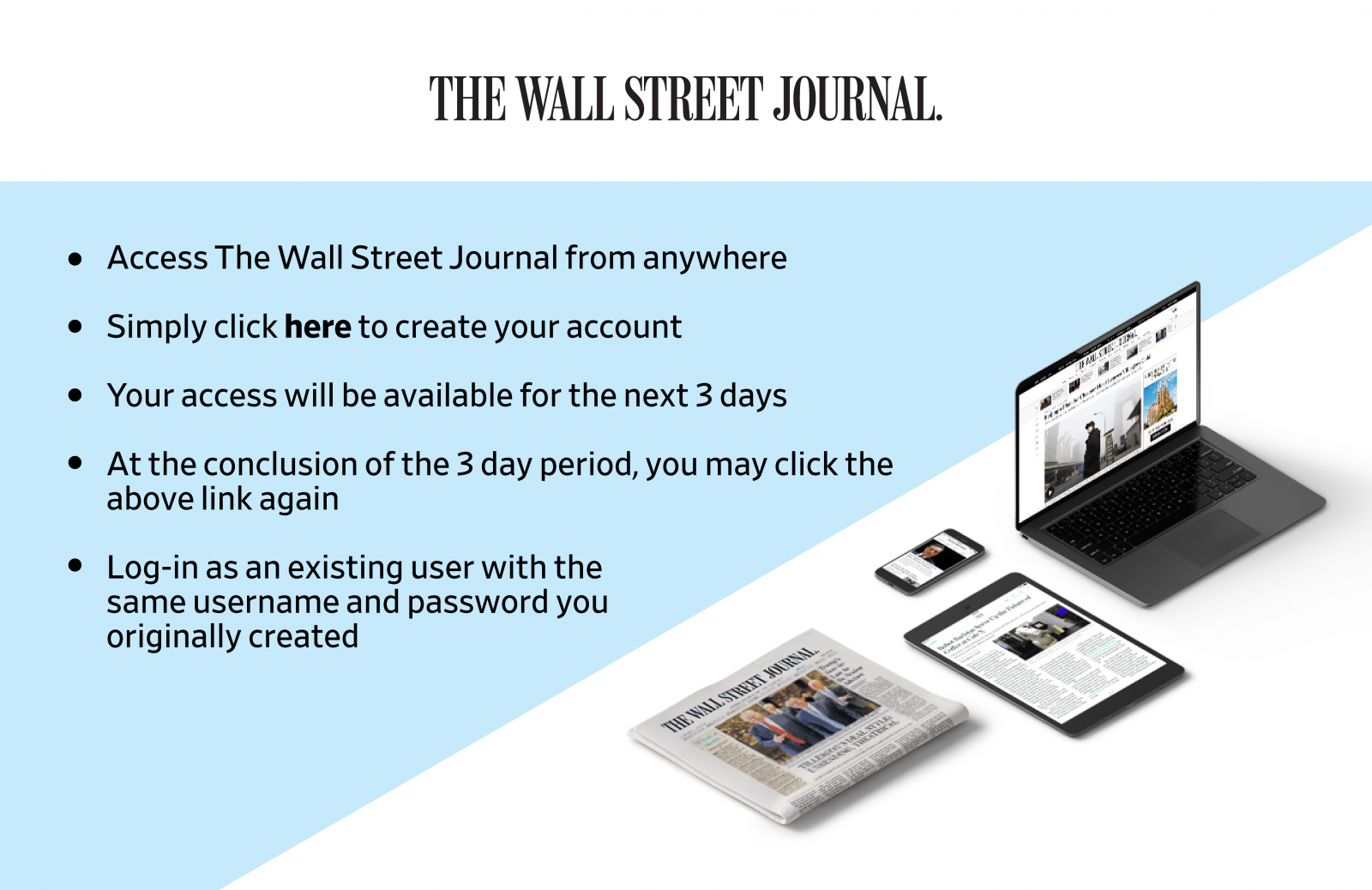 Detailed Instructions | Newsletters and Watch List
Detailed Instructions
1. Click the access link and enter your library card number and PIN.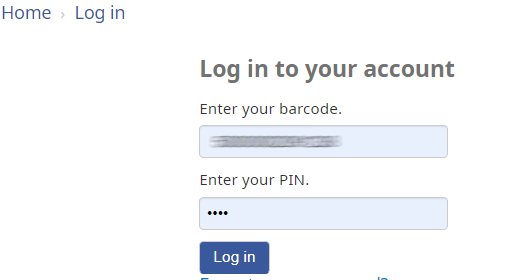 2. Click the Wall Street Journal link to request access. On the next page, create an account with your email address and a password or sign in if you are already an existing user. You may re-use the same link for all subsequent access.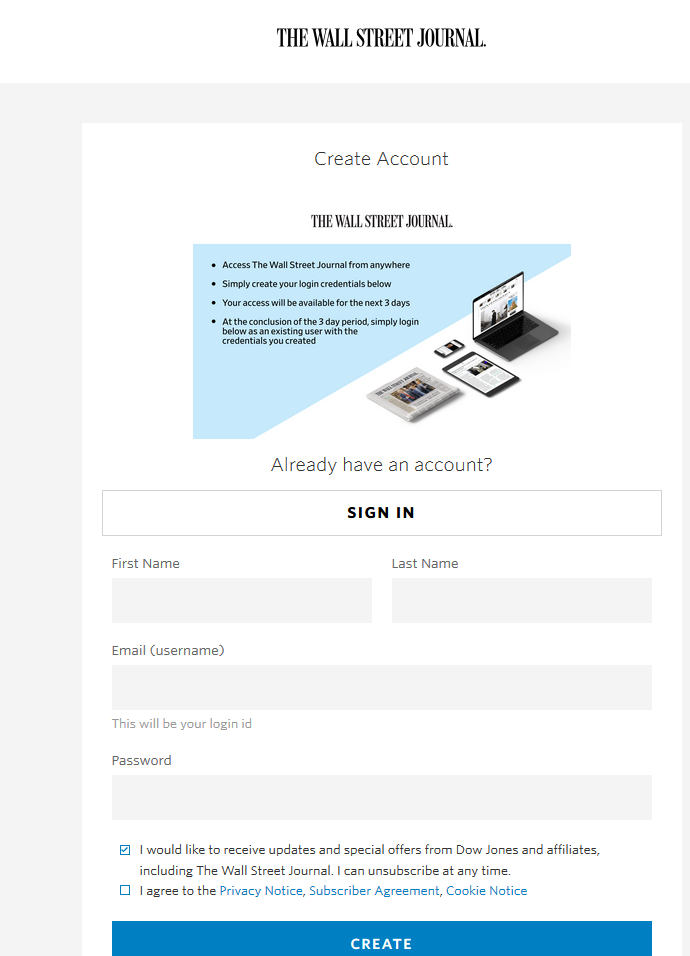 3. The below message will appear on the screen. Click "OK, Let's Go" to begin reading The Wall Street Journal.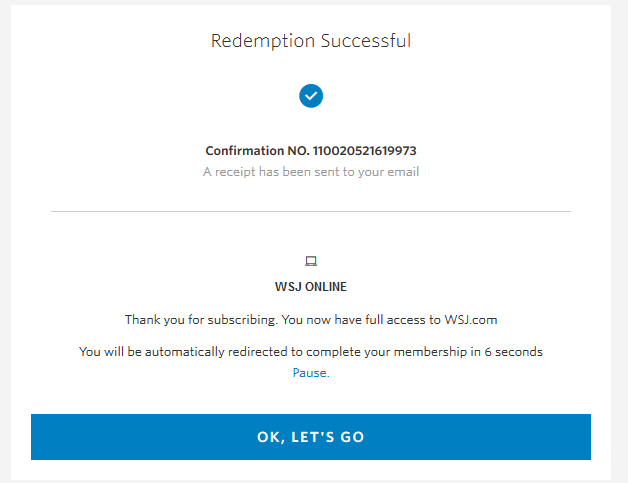 Newsletters and Watch List
With an account, you are able to sign up for daily and weekly email newsletters and alerts. There are more than 35 to choose from.  Sign up for Newsletters and Alerts.
You can also create a watchlist. Drag and drop real-time market data to create a custom watchlist of the stocks and indices you care about most. Create a watchlist.