See our Library Opening Updates to view the services that are currently available.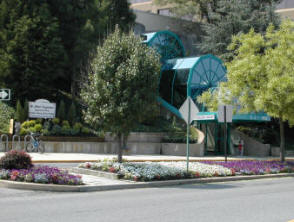 M. Allan Vogelson Regional Branch
203 Laurel Road
Voorhees, NJ 08043
(856) 772-1636
Fax:  (856) 772-6105
Open to the Public: 
Monday, Tuesday, Friday, and Saturday: 10 a.m. - 2 p.m.
Wednesday and Thursday, 4-8 p.m.
Please limit your visit to one hour.
No-Contact Pickup:
Monday - Thursday, 10 a.m. - 8 p.m.
Friday and Saturday, 10 a.m. - 5 p.m.
Directions | Adult Programs | Kids' Programs | Teen/Tween Events | Schools | Communities Served
The Vogelson Branch of the Camden County Library System, founded in 1969, is located directly across the street from the Voorhees Town Center.  It was renamed in 2004 to honor Judge M. Allan Vogelson, the former county freeholder who led the planning efforts to build the facility.
It is the largest of the eight branches of the Camden County Library System and has two computer centers.  The Oasis, on the second floor, is open whenever the library is open.  The Technology Training Center, on the third floor, is used for computer classes.  A bank of research-only computers is also located on the second floor.  The branch has meeting rooms and individual study rooms that can be reserved by the public.
The library's teen space, The Corner, has a high-definition plasma TV for gaming, a stage for performances, diner-style booths, comfy chairs, a computer animation station and high speed Internet access.  We've got bookcases full of graphic and young adult novels, and a quiet study room for when it's time to concentrate on homework.
---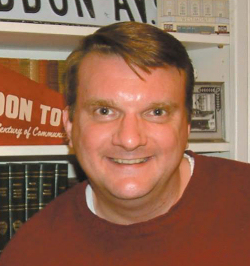 Branch Manager
Bill Brahms
wbrahms@camdencountylibrary.org
856-772-1636 x 3308
---
Photos from the  Vogelson Branch  See more on Flickr.