Great Books and Authors
Recommended Books | Award Winners | Favorite Series | Favorite Authors | Preschool Favorites | eBooks & Online Classics | Audiobooks |  Tumblebooks
---
Recommended Books
Camden County Summer Reading Lists
Summer reading lists from Camden County schools.
Kids Zone Monthly Book Recommendations
Past lists of books that were featured on the Kids Zone homepage.
100 Best Books for Children and Young Adults
Recommended by the National Education Association.
100 Kid Books that Have Shaped the 20th Century
From School Library Journal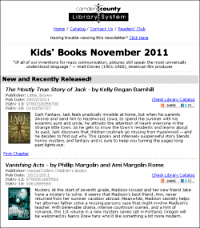 Library Newsletters
The library sends out monthly newsletters with recommendations for Kids' Books and Picture Books.  Here are links for the last year of newsletters.
Want to get this newsletter in your email every month?  Subscribe here.
---
Award Winners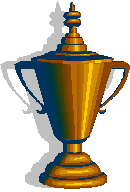 See lists of Award Winning Books in our Kids' Catalog and check some out!
Includes books that have won awards through the years - including the John Newbery Medal, the Caldecott Medal and nine others!
---
Favorite Series 
A to Z Mysteries
http://www.ronroy.com/atoz/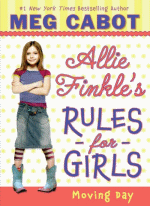 Allie Finkle's Rules for Girls
http://alliefinkle.scholastic.com/default.aspx
American Girl
http://www.americangirl.com/fun/index.php?section=characters
Artemis Fowl
http://www.artemisfowl.com/
Baby-Sitters' Club
http://www.scholastic.com/annmartin/bsc/
Captain Underpants
http://www.scholastic.com/captainunderpants/home.htm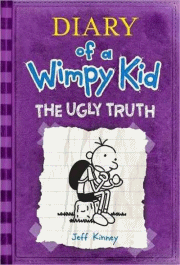 Diary of a Wimpy Kid
http://www.wimpykid.com/
Goosebumps
http://www.scholastic.com/Goosebumps/
Harry Potter
http://www.scholastic.com/harrypotter/
Lemony Snicket
http://www.lemonysnicket.com/
Magic School Bus
http://www.scholastic.com/magicschoolbus/home.htm
Percy Jackson & the Olympians
http://www.percyjacksonbooks.com/
See All the Series in the Catalog
Looking for a new series?  You can find descriptions for more than 80 series at Kidsreads.com.
http://www.kidsreads.com/series/index.asp
---
Favorite Authors 
 Avi 
http://www.avi-writer.com/
The author of such stories as The True Confessions of Charlotte Doyle, Nothing But the Truth, and The Fighting Ground, answers questions and talks about his books.
Ludwig Bemelmans. 
http://www.madeline.com/
Enjoy the fun of getting to know the creator and his books about Madeline.
Judy Blume
http://www.judyblume.com
Author of the Fudge books, Freckle Juice and much more.
Jan Brett
http://www.janbrett.com/
You'll find everything from trolls to armadillos on this author/illustrator's page. She has created The Mitten, That Hat, Armadillo Rodeo, The Trouble with Trolls, and Berlioz the Bear.
Beverly Cleary
http://www.beverlycleary.com
Learn all about this author and the many characters from her books. Then take a quiz to see how well you know them!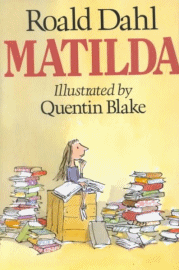 Roald Dahl website
http://www.roalddahl.com
The author of Charlie and the Chocolate Factory, James and the Giant Peach, Matilda, and Fantastic Mr. Fox.
Jean Craighead George
http://www.jeancraigheadgeorge.com/
Author of Julie of the Wolves and My Side of the Mountain.
Kevin Henkes
http://www.kevinhenkes.com/ 
The site includes descriptions of all his books, biographies of all his mouse characters, and biographical information.
Will Hobbs. 
http://www.willhobbsauthor.com
Hobbs, author of outdoor adventure stories, includes biographical information, a list of books, questions and answers, an online quiz and teaching suggestions for some of his books.
Katherine Paterson
http://www.terabithia.com/
Explores the work of the author of Bridge to Terabithia, The Great Gilly Hopkins, Lyddie, and Jacob Have I Loved.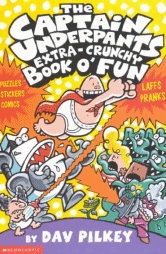 Dav Pilkey. 
http://www.pilkey.com/
Author and illustrator Dav Pilkey who wrote Captain Underpants, The Paperboy, Kat Kong, and Dogzilla.
Gary Paulsen. 
http://www.scils.rutgers.edu/special/kay/paulsen.html
Here is the author of Hatchet, Dogsong, The Crossing, The Winter Room, and other great reads.
Cynthia Leitich Smith 
http://www.cynthialeitichsmith.com
Includes biographical and bibliographical information plus recommended fantasy, horror, and multicultural books by other authors.
Megan Whalen Turner. 
http://meganwhalenturner.org/
Includes reviews and analysis of this author's Newbery Honor winning book The Thief and its sequels.
Rosemary Wells
http://www.rosemarywells.com/ 
Author of the Max, Ruby and Yoko books, and more.
Laurence Yep. 
http://www.scils.rutgers.edu/special/kay/yep.html
He is the author of many novels set in both China and the United States such as Child of the Owl, Dragonwings, Sweetwater, and Dragon's Gate.
---
Preschoolers Favorites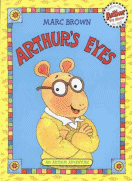 Arthur:  The World's Most Famous Aardvark 
http://www.pbs.org/wgbh/arthur/
Visit Arthur and his family through stories, coloring pages and many other activities.
Between the Lions
http://www.pbs.org/wgbh/lions
Join Theo. Cleo, Lionel and Leona on their many adventures in reading.
Teletubbies
http://pbskids.org/teletubbies/teletubbyland.html
Visit your favorite teletubbie.
Peter Rabbit Homepage
http://www.peterrabbit.com/uk/fun_and_games
Meet the characters from Beatrix Potter's stories, play games and listen to the story of Peter Rabbit.
Dr. Seuss
http://www.randomhouse.com/seussville/
Welcome to Seussville! Games, chat, books on Dr. Seuss books.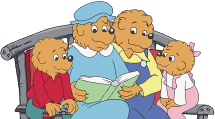 Berenstain Bears
http://www.berenstainbears.com/
Play games, learn about the Bear family and read a story.
Thomas the Tank
http://www.thomasthetankengine.com
Take a ride with Thomas the Tank and his friends.
PBS Kids
http://pbskids.org/
Takes you to your favorite shows: Arthur, Barney, Clifford, and more.
Story Place Preschool Library -- also en Español
http://www.storyplace.org/preschool/other.asp
---
eBooks and Online Classics

Tumblebooks
An online collection of animated, talking picture books.  Read along as the books are read aloud.   Includes storybooks, puzzles and games and full-length children's audiobooks.
Check out an eBook or Audiobook
The library shares an eBook and downloadable audiobook collection with other libraries in South Jersey at the South Jersey Digital Download Center, including electronic books for kids and teens.  Download an ebook with the free software Adobe Digital Editions and read on your computer, your mp3 player or phone.  Use the free Overdrive software to listen to audiobooks.  All you need is a library card -- and you don't need to worry about overdue fees.  eBooks expire at the end of the lehttp://sjrlc.lib.overdrive.com/DEC968D2-47F4-4A1D-8BAE-57ECDE6EC24E/10/50/en/Kidsnding period, so you don't need to return them! 
See the Kids' Collection (in epub, epdf, or Kindle format)
Read a classic book on the web.
The Online Literature Library has these titles for kids:
The Adventures of Peter Pan by J.M. Barrie
14 Stories about the Land of Oz by L. Frank Baum
Alice's Adventures in Wonderland and Through the Looking Glass by Lewis Carroll
A Christmas Carol by Charles Dickens
5 Stories by L. M. Montgomery, including Anne of Green Gables and sequels
7 Stories From E. Nesbit including Five Children and It.
And here are some more books available online:
The Tales of Hans Christian Andersen
A Little Princess by Frances Hodgson Burnett
The Wind in the Willows by Kenneth Grahame
The Gift of the Magi by O'Henry
How the Leopard Got Its Spots by Rudyard Kipling
The Jungle Book by Rudyard Kipling
The Story of the Treasure Seekers by E. Nesbit
Treasure Island by Robert Louis Stevenson
Tom Sawyer by Mark Twain
The Velveteen Rabbit by Margery Williams
---
Audiobooks
We have a playlist on YouTube filled with great stories!
Listen to stories read aloud from Wired for Books.  Includes Beatrix Potter stories, Just So Stories from Rudyard Kipling, Grimm's Fairy Tales and Dickens' A Christmas Carol.  Requires RealPlayer (free download).
http://wiredforbooks.org/kids.htm
Listen to Alice in Wonderland by Lewis Carroll.  From the Wired for Books Players.
http://wiredforbooks.org/alice/
Check out a downloadable audiobook from the South Jersey Digital Download Center and listen to it on your computer, mp3 player or phone.