Tutor Information
Become a Tutor
If you are 18 years of age or over and have two hours a week to spare, you can help a neighbor learn to read, write, do math and/or speak English. No previous experience is necessary and you do not need to speak a foreign language.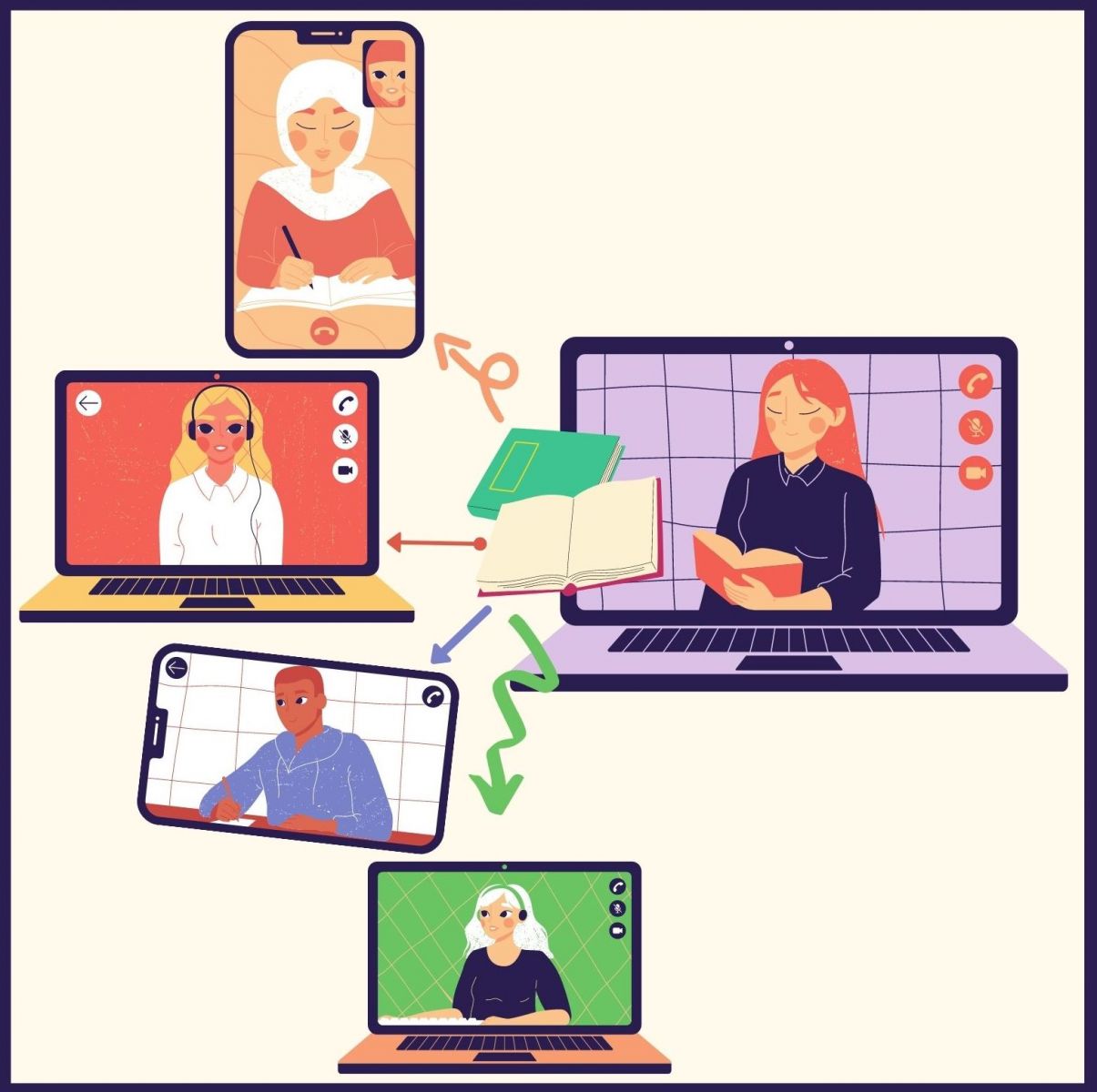 Literacy Volunteers of Camden County offers free Training Workshops to teach volunteers how to become tutors. During this multi-part workshop you will be introduced to our two programs - English as a Second Language and Basic Math and Reading Literacy.  You will learn how to determine an instructional starting point, as well as how to tutor utilizing our methods and materials. All books and materials are provided at no cost, and ongoing staff support is available.
As the Workshops progress, you will choose to become either an ESL, reading or math tutor. Then you will be matched with a learner who can meet at a mutually acceptable time and place. Our tutors are offered on-going professional support and in-service workshops. Under no circumstances can our tutors solicit money, goods or services from their students.
For additional information or to be added to the mailing list for the next tutor training session please email Susan Mulholland.
Current Tutors
We will hold periodic Meet and Greets for the tutors to meet each other and the Literacy staff. 
Important Reminders
Each tutor is required to keep track of their student's tutoring hours.  Please use the provided form and return it to the office or email to Susan Mulholland at the end of each month.
For tutoring session, tutors are welcome to Reserve a Virtual Meeting Room through the Camden County Library in Voorhees.
Peer Approved Resources
We are always welcome suggestions on activities and resources that tutors have found helpful.  Here are some online resources that your fellow tutors have shared:
Activity sheets and games 
  • Learning Chocolate
  • ESLflow.com
  • Marshall Adult Education Reading Skills Activities
Home practice – students can download one of these apps
Reading Practice
  • Easy News in English
  • Read Works
  • Read Theory
Instructional Aides
  • Learner Engagement in ESL Teaching
  • Making It Real-Teaching Refugees
  • Teaching Pre-Literate Students
  • Teaching Reading in ESL
  • Teaching Pronunciation
  • Using Oral Language to Build on Literacy
  • What Non Readers Need to Know
Additional Documents
  • Policies and Regulations
  • Civil Rights Resources
Staff Contacts for Tutors
  • Victoria Chisholm, ESL Coordinator: (856) 772-1636 ext 7330
  • Susan Mulholland, Senior Library Assistant: (856) 772-1636 ext 7329
  • Office fax number: (856) 772-2761