Basic Literacy Program
Reading and Math Tutoring
The Literacy Volunteers of Camden County (LVCC) offers free instruction in reading and math for Camden County adults whose skills are below 6th grade level through the Basic Literacy Program. Many of the learners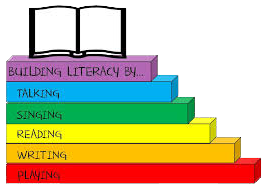 are hoping to get a job or job training, obtain a driver's license, read to their children, or work toward enrolling in a GED program.
The Basic Literacy Program offers one-on-one tutoring or class sessions.  To qualify, learners must register with LVCC and be assessed in reading and/or math skills prior to placement.
Tutor and student pairs make their own schedules and meet at a library or any other mutually convenient public place in Camden County.  
Prospective Students
If you or someone you know if interested in this program please make sure the following criteria are met:
• Camden County Resident • 18 years old or older • Not enrolled in school • Can commit to at least one year in program • Available for weekly tutoring sessions
How to Register
If you meet the criteria and are interested in becoming a student please fill out and return the registration form linked below.
The form is available at the Literacy Department's office on the 3rd floor of the Vogelson Branch of the Camden County Library or the One-Stop. 
For additional information email literacy@camdencountylibrary.org or call (856) 772-1636 ext. 7331.
For information on programing at the Nilsa Cruz-Perez Branch call (856) 225-6807.
Addresses:
Literacy Dept. 3rd Floor  
Vogelson Branch, Camden County Library                     
203 Laurel Rd                                                                
Voorhees, NJ 08043 
Monday – Friday: 10:00 a.m. - 4:00 p.m.
One-Stop Center
101 Woodcrest Rd
Suite 127
Cherry Hill, NJ 08003
Monday – Thursday: 9:00 a.m. - 2:00 p.m.