Reading and Math Students
Free instruction in reading and math for Camden County adults whose skills are below 6th grade level.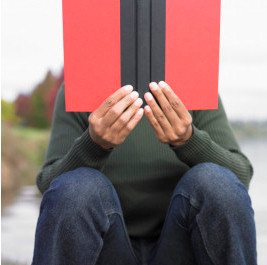 Learners must be 18 years or older and not currently enrolled in school. They must be available to meet regularly for two hours a week with a volunteer tutor. To qualify for a tutor, learners must register with Literacy Volunteers of Camden County and be assessed with a reading and/or math skills test (TABE). We only teach students whose skills are below the 6th grade level. Tutor and student pairs make their own schedules and meet at a library or any other mutually convenient public place in Camden County. Motivation and ability to complete homework will make goal achievement faster and more rewarding. Tutoring is confidential.
Many of our Basic Literacy learners are hoping to get a job or job training, obtain a driver's license, read to their children, or work toward enrolling in a GED program. 
For information or to register, email literacy@camdencountylibrary.org or call us at (856) 772-1636 ext. 7331.