Interested in learning a new skill or a language?  Planning on going back to school or need some one-on-one help with a current assignment?  Looking for a better job? Camden County Library offers a number of online services to help members of the Camden County Library System on their way.

 Whether  you are preparing  for a professional exam or college admission  test,  working to improve job skills or increase  proficiency levels in reading, writing or math, you'll find the study tools you need to help you do your best with Learning Express Library.  The comprehensive online collection of practice tests and tutorials is designed to help students and adult learners succeed on academic and licensing tests. Take the online practice tests and get immediate feedback on scores, complete correct answers, and personal analysis of  test results.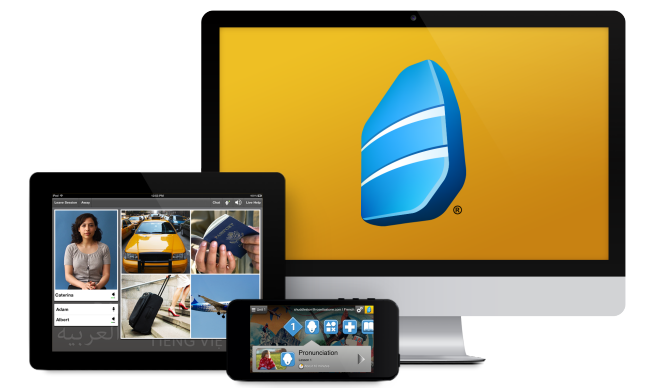 Start your interactive language-learning journey today with Rosetta Stone.  Choose from 30 different languages: Arabic; Chinese (Mandarin); Dari; Dutch; English (American); English (British); Filipino (Tagalog); French; German; Greek; Hebrew; Hindi; Indonesian; Irish; Italian; Japanese; Korean; Latin; Pashto; Persian (Farsi); Polish; Portuguese (Brazil); Russian; Spanish (Latin America); Spanish (Spain); Swahili; Swedish; Turkish; Urdu; Vietnamese.  Rosetta Stone's award-winning mobile app teaches you to think in a new language by connecting what you're seeing with what you're saying. Explore a conversational way of language learning that grows your speaking and reading abilities. Study grammar and vocabulary intuitively and learn to speak a new language!

One-on-one live online tutoring for students, job seekers, and adult learners through Tutor.com with this service form The Princeton Review. Connect to a live tutor through any Internet connection from 2 p.m. to 12 a.m.  Every session is one-to-one and personalized to your subject and your question. You'll also find thousands of study, career, and test prep resources, available 24/7. Tutor.com is available on a PC or through your mobile device.

Free and unlimited access to over 500 online courses with multiple lessons. Choose from a diverse range of subjects including  computer training,  resume writing, home and garden, health and medicine, hobbies, self-help  and more. Take classes just for fun or earn continuing education units.