Your Library, Your Lifeline: Help for your Health
In the Library | In Camden County | In New Jersey | Federal Resources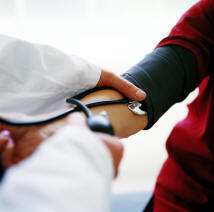 In the Library
Borrow assisted listening devices for the deaf and hard of hearing.
Contact the Readers Services desk in Voorhees at 856-772-1636, extension 7304 for more information about borrowing assisted listening devices.
Check out a book from our collection.
Books on Health and Fitness have call numbers of 613 and 616.  Or do a subject or keyword search for the particular topic you are interested in, i.e. "arthritis" or "yoga."  Check out our DVD collection for a variety of health and exercise videos.
Use a Library Database or Subject Guide
The Health Reference Center  from Facts on File provides information on conditions and diseases, medical tests, mental health, body systems, and health and wellness.
See our Health and Medicine Subject Guide for reputable websites and books.
 
In Camden County
Health Services
Camden County offers a wide variety of programs and services for you and your family.  http://www.camdencounty.com/health
Division of Community Health provides a variety of health, wellness, and clinical services for you and your family. Many of these services are provided in cooperation with other health care providers and are offered free, or on a sliding fee scale.
Cancer Resources
Search for information about cancer and find resources available in Camden County.
Mental Health
New Jersey Department of Human Services Crisis/Screening centers in our county.
Transportation to doctor's appointments
Check for transportation programs for seniors and people with disabilities.
In New Jersey
Doctor Bills
New Jersey Medicaid program provides medical assistance to those who qualify.
State Health Insurance Assistance Program (SHIP) provides free help to New Jersey's Medicare beneficiaries who have problems or questions about their health insurance.
Medication Costs
Pharmaceutical Assistance to the Aged and Disabled program (PAAD) assists eligible New Jersey residents with prescription drug costs. 
Senior Gold Prescription Plan Discount Plan is a state funded program with different eligibility requirements than PAAD.
Health Insurance for Children
NJ Family Care provides affordable health coverage for children and certain low income parents.
Catastrophic Illness in Children Relief Fund assists families coping with a child with a serious medical condition.
Doctor profiles
Search for your doctor in the New Jersey Health Care Profile. Find information such as education and board certification.
Mental Health
NJ Mental Health Cares is New Jersey's mental health information and referral service. They will connect you to the services that you need.
New Jersey Department of Human Services provides Information and resources for persons living with mental illness and their families.
Assistive Technology
NJ State Library Talking Book and Braille Center provides free public library services to state residents who cannot read standard printed materials because of a visual impairment, physical handicap or learning disability. 
Department of Human Services Division of Deaf and Hard of Hearing distributes assistive technology to qualified New Jersey residents with hearing loss.
General health information resources
2-1-1 Non Emergency
Search the database or call 211 to get information for a variety of community services and resources.
Get Moving – Get Healthy New Jersey provides tips on eating right, being active and healthy.
New Jersey Quitline – NJ Quitline is a free telephone-counseling service for smokers who are ready to stop. Call today and speak with your own quit coach. Currently qualified participants in New Jersey Quitline receive a two week supply of nicotine replacement therapy (patches) while supplies last
Federal Resources
U.S. Department of Health and Human Services
Find information to improve your health, the health of your loved ones, and to assist those who need help with daily life.
MedlinePlus
MedlinePlus directs you to authoritative information to help answer your health questions.