NEWS RELEASE August 27, 2012
Contact: Mark Amorosi, Assistant Public Relations Officer, 856-772-1636 ext. 7323
mamorosi@camdencountylibrary.org
http://www.camdencountylibrary.org
Homework help resources and special programming help students succeed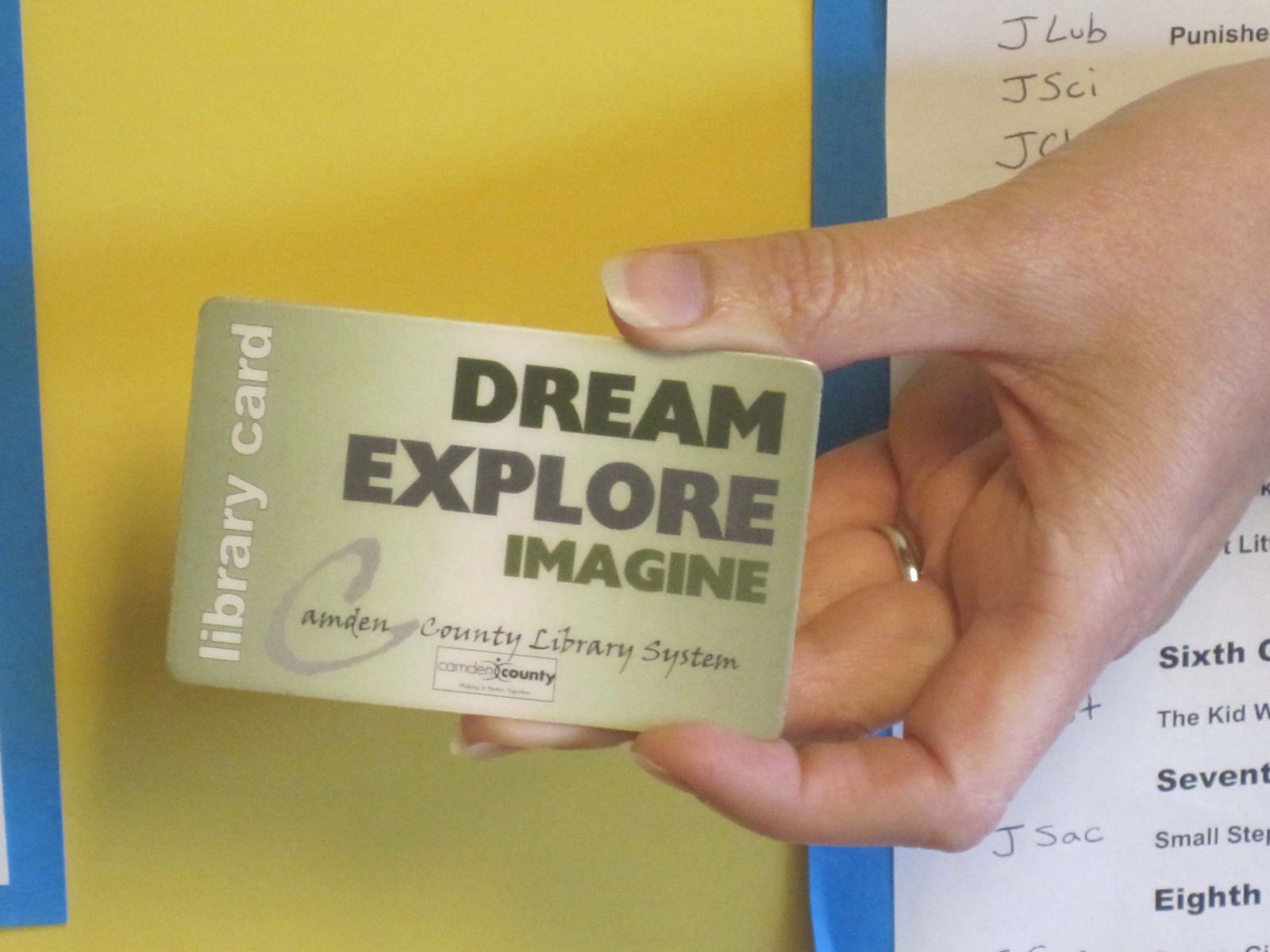 VOORHEES, NJ – August 27, 2012 – As Camden County students go back to school this September, the Camden County Library System wants to make sure that everyone of them has one of the most important school supplies – a library card. 
Owning a library card provides students the resources they need to compete academically. Most public libraries (89.6 percent) provide students free access to databases of news articles, encyclopedias and test preparation materials, as well as homework help and other resources.
In addition, public libraries are the number one place for free Internet access, an important resource for families without a home Internet connection when 96 percent of school districts require students to use the Internet to complete their homework, according to the American Library Association.
"Our libraries provide all types of students with the tools they need to succeed," says Linda Devlin as director of the Camden County Library System. She points out that the library system offers special sections on its website that provide access to homework help for both children and high school students. Kids Zone and the Teen Space can be found on the library's website at www.camdencountylibrary.org .
Each month throughout the year the library offers scores of programs and events designed for students of all ages. Everything from story times, teen book clubs, craft workshops and special programs like a teen video contest and festival held just a few weeks ago.  The Nilsa Cruz-Perez branch located on the Rutgers-Camden campus even offers a homework club for students in grades six through eight that meets once a month starting Monday, Sept. 29, 4 p.m.
"Libraries provide young readers with exciting and engaging programs that make learning fun. Now more than ever, a library card is the most important school supply of all," stresses Devlin.
Getting a library card is easy.  Residents of 27 member communities are eligible for a free library-system card. Owners of properties or businesses that operate in a member community are eligible as are others.
A list of member communities is available on the website, and residents of non-member communities can get a library card on a subscription-fee basis, which is explained on the website. Residents can also visit one of the eight CCLS branches located in Bellmawr, Camden (Ferry Ave. and Rutgers), Gloucester Twp., Haddon Twp., Merchantville, Winslow Twp. or Voorhees to find out about joining the system and getting a card.
The American Library Association, the New Jersey Library Association and libraries across the country have designated September as Library Card Sign-up Month since 1987 to remind parents that a library card is an essential school supply. 
### 
Established in 1921, Camden County Library System seeks to meet the recreational, informational and educational needs of its customers with locations in Bellmawr, Camden, Gloucester Township, Haddon Township, Merchantville, Winslow Township and Voorhees.   The Library is governed and supported by the Camden County Board of Freeholders and the Camden County Library Commission.