Camden County Library System
                                                                        203 Laurel Rd, Voorhees, NJ 08043
 
NEWS RELEASE November 13, 2012
Contact: Mark Amorosi, Assistant Public Relations Officer, 856-772-1636 ext. 7323
mamorosi@camdencountylibrary.org      http://www.camdencountylibrary.org
Free library cards and service for those displaced. Red Cross fund drive to help victims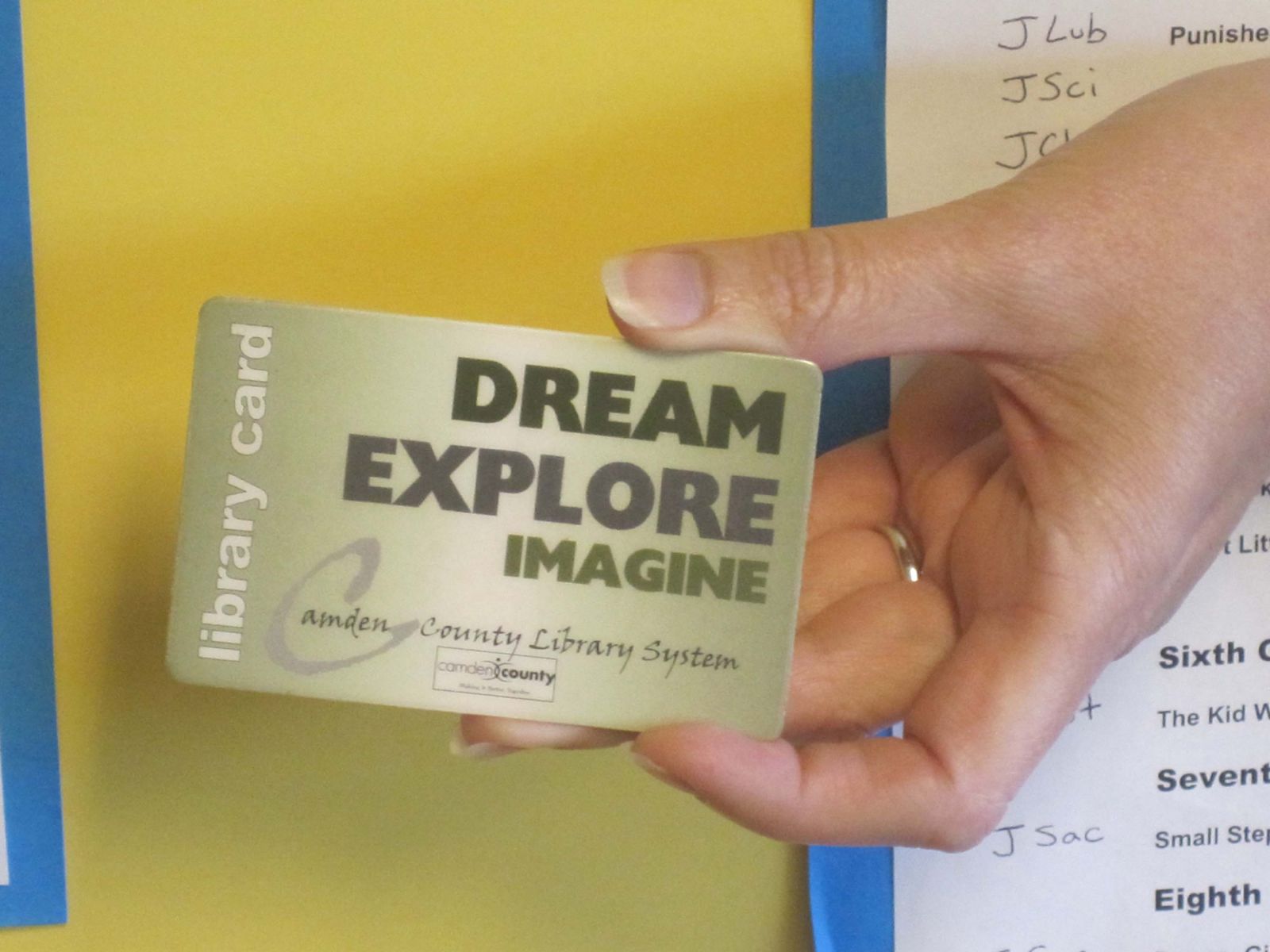 [The Camden County Library System offers displaced victims of Hurricane Sandy staying in the Camden County area the chance to get a free, six month library card and access to services at any of the system's eight branches.]
VOORHEES, NJ – Nov. 13, 2012 – The Camden County Library System is stepping up to help victims of Hurricane Sandy. The library announced it is providing free, six month library cards to anyone displaced by the storm and welcomes them to use any of the system's eight branches.
"It's very conceivable we have residents forced out of their homes in the affected areas who are living with relatives and friends here in Camden County. We want to open our doors and welcome anyone displaced by the hurricane to use our services and facilities," said Camden County Library Director Linda Devlin.
She noted access to email and the information resources of the library may be even more important to victims as they seek to get the help and support they need to recover from the storm.
Those displaced by the hurricane and interested in getting a temporary library card should contact the circulation department at any of the library system's eight branch locations listed on its website at http://www.camdencountylibrary.org/locations-hours
Pennies for Sandy Campaign
The staff of the county library system wanted to act on its concern for the families affected by the hurricane and has started a Pennies for Sandy relief fund campaign. Children across Camden County are being encouraged to donate their coins at each of the library's eight branch locations: Bellmawr, Ferry Ave. (Camden), Gloucester Twp., Haddon Twp., Merchantville, Downtown –Rutgers (Camden), Winslow Twp. and Voorhees Twp.
Each branch will have special collection containers with a poster advertising the campaign. According Youth Services Manager Emily Chornomaz all proceeds will go to the American Red Cross to benefit victims of Hurricane Sandy. She said the library is hoping stimulate the fund drive with a competition to see which branch can raise the most money.
Support for Storm-Damaged Libraries
As director of the Camden County Library System, Devlin said that many libraries in New Jersey have been closed by the storm. Consequently, she points out the New Jersey Library Association has established a fund drive to help support libraries as they work to reopen and restore services to their residents. More information about the effort can be found on the NJLA website at http://njla.org/rebuilding-new-jerseys-libraries
###
Established in 1921, Camden County Library System seeks to meet the recreational, informational and educational needs of its customers with locations in Bellmawr, Camden, Gloucester Township, Haddon Township, Merchantville, Winslow Township and Voorhees.   The Library is governed and supported by the Camden County Board of Freeholders and the Camden County Library Commission.