NEWS RELEASE July 21, 2014
Contact: Mark Amorosi, Public Information Officer, 856-772-1636 ext. 7323
mamorosi@camdencountylibrary.org      http://www.camdencountylibrary.org
Catch one of seven performances left before sounds of summer fade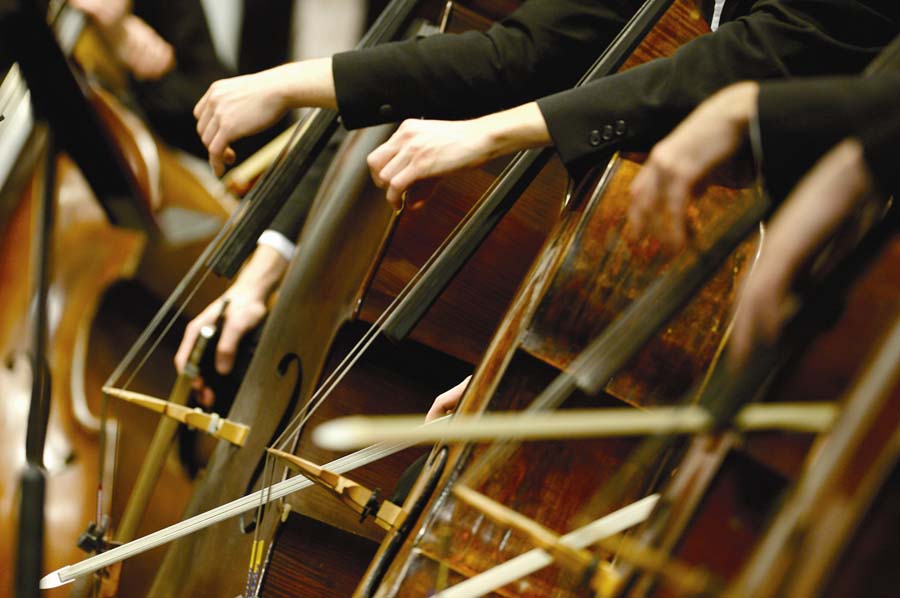 Symphony in C concludes the Camden County Library's summer music festival at the Nilsa Cruz-Perez Downtown Branch on Aug. 14.
VOORHEES, NJ – July 21, 2014 – Only seven performances remain in the Camden County Library's eclectic summer music festival of 2014.
The Gabriels, a popular quartet, play music from the Great American Songbook including Irving Berlin, Frank Sinatra, Tony Bennett as well as some Dixieland and show tunes at the Merchantville branch this Wednesday, July 23, 6:30 p.m. and then at the South County Branch Library in Winslow Twp. Friday, Aug. 1, 7 p.m.
Also this Wednesday, two- time Parent Choice Award-winning singer/songwriter Meg Russell (Meg's Melodies) is scheduled to perform  her upbeat interactive songs for children and adults at the Bellmawr branch, July 23, 3 p.m. Meg's music always teaches a lesson while warming the hearts of her audience and captivating the children's attention.
Regardless of the weather this Saturday, July 26, it will be cool at two library branches when the Camden County College Jazz Ensemble plays favorite and standard numbers at the Ferry Ave. branch library at 1 p.m. The same afternoon the New Earth Trio will bring its special brand of jazz, blending contemporary music and modern style, to the Haddon Township branch, 2 p.m.
The locally renowned Harmony Show Choir from Mainstage Center for the Arts of Blackwood offers its mix of musical styles including Broadway, Disney, gospel and country at the Gloucester Township branch Tuesday, July 29, 7 p.m.
Symphony in C will wrap up the series, with an appearance at the Nilsa I. Cruz-Perez Downtown Branch, Thursday, Aug. 14, 11 a.m. Enjoy chamber music performed by some of the world's top young artists. One of only three professional training orchestras in the country, Symphony in C supports tomorrow's well-rounded orchestral musicians.
Directions and phone numbers for any of the branches can be found on the web at www.camdencountylibrary.org/locations-hours . Register for a program event online at www.camdencountylibrary/events or call the branch library.
###
Established in 1921, Camden County Library System seeks to meet the recreational, informational and educational needs of its customers with locations in Bellmawr, Camden, Gloucester Township, Haddon Township, Merchantville, Winslow Township and Voorhees.   The Library is governed and supported by the Camden County Board of Freeholders and the Camden County Library Commission.